Australia is a country and a continent people would be thrilled to visit. Its natural wonders such as tropical beaches, flourishing rainforests, and interesting animals make it a dream tourist destination. But apart from these, Australia is also renowned for its Catholic heritage. It is apparent through its Catholic Churches which include Cathedrals, Shrines, Monasteries, and other religious sites. In this blog post, we will list down the most beautiful Catholic Shrines in Australia, touring each for your travel reference. So sit back, read, and take notes!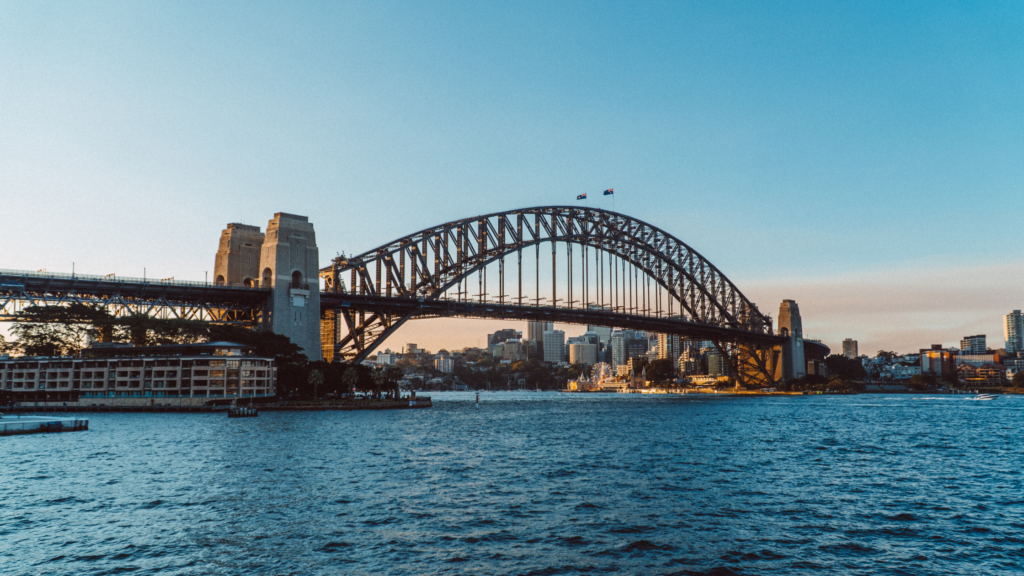 Kakadu National Park, Sydney Opera House, Bondi Beach, and Fraser Island are some of the tourist spots people are crazy about, but other than these, Australia is also home to breathtaking Catholic Shrines that satiate the spiritual need of the Faithful.
Here are the Catholic Shrines in Australia that you should consider visiting.
Marian Valley Shrine of Our lady Help of Christians
Let's start our tour with the Marian Valley Shrine of Our lady Help of Christians. Located at 2541 Beechmont Rd, Witheren Queensland, Australia, it has been a place of worship since 1995. It is under the care of the Pauline Fathers. The Shrine features lots of areas to pray. It is composed of more than twenty (20) Chapels. The main one is the Black Madonna Chapel. It is where the veneration of the icon of Our Lady of Czestochowa happens. Aside from that, it also has life-size Stations of the Cross which are prayer inspirations. The Shrine has a Retreat Centre with facilities that are helpful in discovering God. If you visit, try to drop by the Piety Shop where they sell a variety of religious items. Overall, with its nature and serene ambiance, this must be on top of your bucket list when in Australia!
Our Lady Ta' Pinu Shrine
The devotion to the Blessed Virgin of Ta' Pinu was originally from Gozo, the sister island of Malta in the Mediterranean sea. It has spread to the places where Maltese and Gozitans emigrated. One of these is Australia, specifically Victoria. Blessed and opened in 1998, this Shrine became a pilgrim favorite. From afar, you'd see a huge cross exalted on the hill. The highlight of the site is the image of Our Lady of Ta' Pinu in the main Chapel. Aside from this, you'd also witness the multi-cultural Marian Chapels around the area. There are also religious sculptures which you can have a silent moment with. Praying Stations of the Cross is great here. It has a meditative and reflective atmosphere which makes it an extraordinary haven for praying. This is a must-see Shrine!
Shrine of Our Lady of Mercy
Our next holy destination is the Shrine of Our Lady of Mercy. Situated in Sutton Forest, New South Wales, it is also known as Penrose Park. It was established in 1984 and consecrated in 1997. It is under the administration of the Pauline Fathers. The Shrine Church is in a Romanesque Revival architectural style emphasizing its quaint look. On the inside, an elegant Altar and resplendent stained glass windows will welcome you. The major point of interest when visiting this Shrine is the replica icon of the Black Madonna of Czestochowa. Aside from this, you can also wander and pray in the International Chapels which were built by different communities, around the place. With its tranquil and calm surroundings, you'd definitely have a monastery experience. This is truly worthy of a visit!
St. Benedict's Shrine
Located at 16 Neville St, Smithfield NSW, St. Benedict's Shrine is part of St. Gertrude's Parish. The Shrine was opened and consecrated in 1976. It is the official Shrine of the Archdiocese of Sydney. Upon entering, a gorgeous Altar with the mosaic of St. Benedict will greet you. Its floor and the Baptismal font are of marble which looks unique. Its Mahogany timber pew can accommodate approximately nine hundred (900) individuals. Surrounding the Shrine are the impressive and artistic stained glass windows depicting religious figures that give colors to the interior as the sun shines through them. There are religious sculptures around as well. In addition, a pipe organ that was inaugurated in 1984 is on the side. This is another Shrine to visit!
Schoenstatt Shrine
Our Shrine hopping is not complete without visiting Schoenstatt Shrine. Nestled in Mulgoa, New South Wales, it is one of the 200 hundred Shrines around the world. This particular shrine was opened in 1968 and has been a spiritual refuge for individuals from all walks of life. Encouraging them to live the gospel through the example and under the guidance of Mary. Just like the same Schoenstatt Shrines in different parts of the world, it is a little Chapel surrounded by nature. The place is serene and quiet making it conducive for contemplation and meditation. The Shrine also offers spiritual events and practices such as Retreats, Stations of the Cross, and Adoration. If you want a pause in a noisy world, this is your place. One of Sydney's treasures.
Conclusion
There you have the must-visit Catholic Shrines in Australia!
Visiting Catholic Shrines is such an uplifting experience. To be able to step into a sacred space and discover the story about it is both exciting and satisfying.
These Catholic Shrines in Australia offer a tranquil and silent ambiance that pilgrims from different places would totally enjoy. As Catholics, it is a blessing to have a chance of touring these sites, inspiring us to be holy.
May you have a fruitful journey.
Pray, travel, and enjoy!