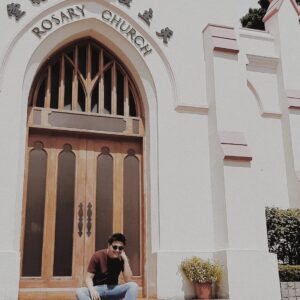 Hey! I'm Nicole Andrew, you can call me Nicx for short. I am a Certified Public Accountant and currently discerning Religious Life!
Last 2019, I suffered from a Scrupulous Conscience (Religious Obsessive-Compulsive Disorder). It was tough and paralyzing. I had no one to talk to about the condition. It actually took me quite some time before I finally figured out what I was experiencing. I read a lot of blogs and forums which helped me move forward with courage.
Inspired by the people behind these pages, I thought, I can also share my challenges and triumphs in having the doubting disease.
In this blog, I will impart how I gradually recover from the darkness of scrupulosity and the prayers and practices I did and still do to combat this type of OCD.
Hope you follow along. Let's uplift each other and grow in our Catholic Faith. God bless!