Hey there! Some links on this page are affiliate links which means that, if you choose to make a purchase, I may earn a small commission at no extra cost to you. I greatly appreciate your support!
It has always been a predicament for me in coming up with a gift for someone especially if that someone is religious specifically, nuns. I just can't think of any gift except prayer cards and the bible. I mean, there's nothing wrong with these choices but I think they are kind of cliched. That's why I interviewed some of my friends including nuns to help me compile the gift ideas by asking their wish lists. From there, I chose 15 cool gift ideas for nuns. These items could be given on any occasion. This is good for birthdays, Christmas, the profession of vows, and other significant events.
Here are the cool gift ideas for nuns.
Spiritual Bouquet
This is probably the best gift for nuns. A spiritual bouquet is a beautiful Catholic tradition in which a person will offer a prayer for another and write it on the card. You only need to choose your prayer, it could be Novena, Rosary, Mass, or a combination of all. Then write the prayers down on a card. This is a simple but powerful gift. You can create your own card or buy it.
Here are some of the recommended cards.
For a complete guide in making a spiritual bouquet, you can check this out.
Healthy Snacks Care Package
If you are thinking of gifting food, why not choose something that is healthy? Healthy Snacks Care Package is a great option! It is composed of plant-based, dairy-free, and gluten-free snacks that are not only good for the body but also delicious. You do not have to worry about thinking of items individually and falling in a long grocery line. This package can be delivered right to your doorstep, fresh and fast. Nuns will surely love it!
Barnes & Noble Gift Card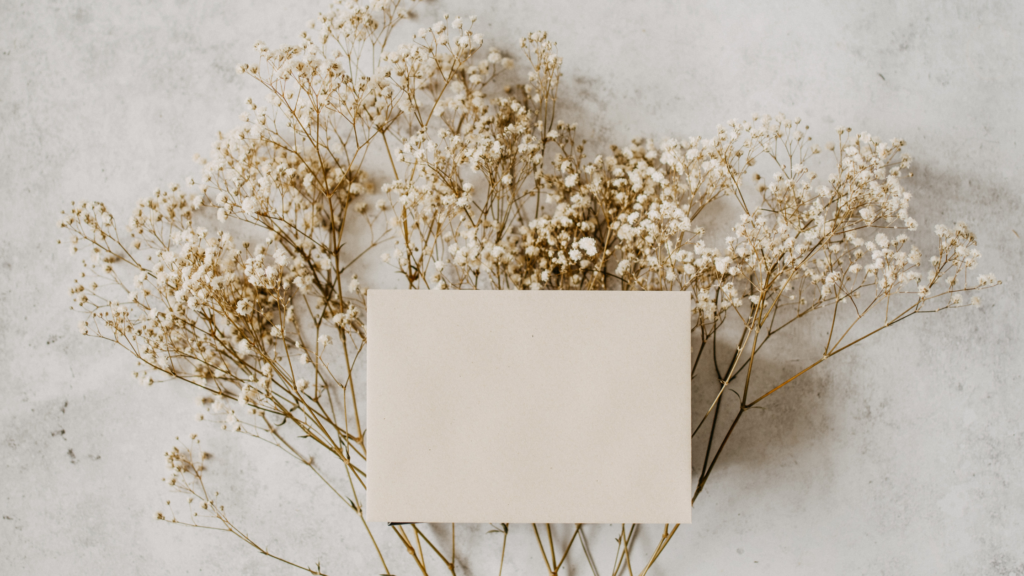 A gift card is also a great option. One special card you could give to a nun is from Barnes & Noble. Barnes & Noble is the world's largest retail bookseller and a leading retailer of digital media, content, and educational products. They have multiple cards that you can choose for a particular occasion. This is a perfect gift for a bookworm Sister!
Broadway Ticket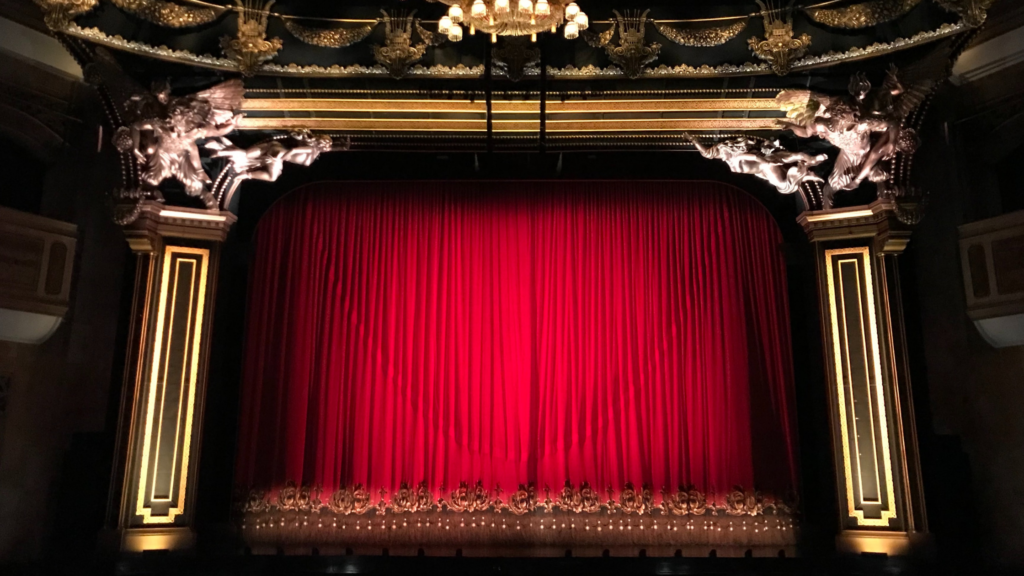 A Broadway ticket is such an exciting gift. You can choose what broadway show you would want sister to watch. If you know a particular movie or show sister enjoys, check if there is a broadway show for that, then go grab it! She will absolutely appreciate it. You can check this site for a list of Broadway shows.
Coffee Set
Let's talk about this underrated gift idea. When I say coffee set, it includes a coffee maker and of course, coffee. Okay, I know you are probably thinking it's pricey but actually, it isn't. There are already budget coffee makers to date.
Here's one.
This is by far the best budget coffee maker in the market now. It is easy to use and can make a good coffee and can keep it hot while at the pot.
For coffee, it actually depends on each preference. This St. Michael the Archangel coffee is one of the best. It is Arabica dark roast coffee, which according to studies, is the healthiest coffee. Its aroma is just lovely. It tastes flavorful as well. To add, it is a Catholic coffee which means when you buy, you support a Catholic business. Definitely a gift-worthy!
Pureflix Subscription
Not only us, laity, are entitled to some leisure time. Even religious take a break and enjoy recreational activities. Since streaming service is a trend nowadays, why not give a sister a subscription as a gift? There are many streaming services out there but some have had faith-related issues lately. To avoid these services, choose Pureflix. Pureflix selects content that is free from sex, violence, and profanity. For only 6.94 dollars per month, sister can have unlimited access to faith-focused movies, original shows, and other documentaries. Check Pureflix's membership plans here.
Hard Drive
You might probably be scratching your head right now, but this is serious. A hard drive is a useful present! There are nuns who are studying. With the bulk of information, it is possible they run out of computer memory. To help them with that, a hard drive is one solution. They can move and organize their data in that.
Seagate is one of the reliable hard drive brands. This one is compact. It transfers data fast. And works seamlessly with Windows and Mac computers.
Badminton Set
Nuns play sports too! It is part of their recreational activities inside the convent. Badminton is a good choice since it is easy to set up and play. Also, the mechanics are so simple that everyone can participate in playing it. There are badminton sets available online. Here's one.
This set is composed of 4 rackets, 1 net, 2 goose feather shuttlecocks, 2 guide ropes, and 1 oxford carry bag. All are of high quality. Sisters are going to use it for a long time!
Hallow App
If you are looking for the best Catholic mobile application, Hallow must be it. Hallow is the no.1 Catholic prayer and meditation app. It contains various prayers such as the Rosary, Divine Mercy Chaplet, Novenas, and meditations like Lectio Divina, Examen, and Daily Gospel. Users can also personalize their prayer, choosing background music, length, and guide. They can also set their favorites. Everything is downloadable for offline sessions. To add, the app lets subscribers connect with family, friends, and community, sharing their intentions and reflections. Hallow is surely a great help in building a prayer habit. It is available in both the Apple Store and Google Play Store. You can give it as a gift here. Sister will absolutely love this app!
Donation to the Congregation or Chosen Charity
Donation to the sister's Congregation or her chosen Charity is also a worth considering gift idea. The donation could be in cash or in kind. With this, you can help the Congregation or the Charity to pay their expenses or support their charitable causes. You can also volunteer for their work. Time can also be a present.
Homemade Cake
Instead of buying a cake, why not make it? It will be extra special if you do it your own. With that, you are able to personalize it. You can put whatever you think sister would like. There are many recipes out there to choose from. Here are some which are good for beginners.
Air Fryer
Airfryer has been out in the market for the past few years but made a lot of buzz in 2020 (the year we bought ours). It is basically a countertop convection oven that lets you fry your favorite dishes without submerging them in oil. Since it requires no oil, the food cooked using it is much healthier than normal frying. This kitchen appliance is also an awesome option for a gift. It could be used not only by sister but also by her whole congregation.
Instant vortex is one of the dependable brands when it comes to air frying. This model is easy to use which is good for beginners. A good buy!
Travel Bag
Some nuns travel too. To help them organize their travel essentials, gifting them a travel bag can also be an option. Things to consider in buying a bag are its capacity, design, and durability. These are some of the bags worthy of consideration.
This weekender bag has a large capacity. It has a spacious compartment that can hold clothes, documents, and other items. It is also lightweight making carrying comfortable.
This backpack is one of the best choices. It is a multi-compartment. It has a total of 4 compartments. 1 separate laptop, 1 main, and 2 front compartments. It also has an anti-theft design. What is good about it is it is versatile. It can be carried not only for travel but also for school or business as well.
Succulent Plant
Succulent is a type of plant that stores water in its leaves. It is easy to care for, adaptive in any environment, and can survive even the hostile one. It is such a unique item as a gift for nuns. If you are thinking about how to gift this, you can check Succulents Box. They offer a wide variety of succulent plants. They also have a gift box containing plants, a care card, and a customizable greeting card. All you have to do is to follow their simple steps and the gift box will be delivered to the indicated address. A perfect gift!
Journal
Some of the Saints I know had journals in their lifetime. I, myself, started to record my daily life in a journal back in college. This is an effective way of not just venting out your feelings but also of reflecting on your current situation thus, the journal can be a helpful present, mentally, emotionally, and spiritually. There are numerous journals available but these ones are the best.
This elegant-looking journal is made of uniquely thicker paper, making it resistant to ink bleeding. It has a secure elastic closure, bookmark ribbon, and deep pocket for business cards and receipts storage. The book is bound using vegan leather. Its quality can last a lifetime.
This journal is covered with 100% buffalo leather for a vintage look. It boasts its top-grade paper and ballpoint pen. Not only it is of high quality, for every purchase made, you are also helping a charity in Africa that works to prevent and protect children from abuse.
Conclusion
There you have it! These are some of the coolest gift ideas for nuns. These items could also be gifted to other religious and non-religious individuals. Take note that a valuable gift is not based on its price, it is based on the thoughts and love we pour into it.
St. Nicholas, Patron Saint of Giving, pray for us.