Sydney is one of the most progressive and innovative cities in Australia. It shelters some of the biggest businesses that boost the country's economy. But despite its modernity, it still values its rich heritage. And this is evident through its Catholic Churches, specifically those in the Central Business District (CBD) area. Surrounded by huge buildings, these religious sites are people's refuge spiritually where they find serenity and comfort. In this blog post, we will delve into the most breathtaking Catholic Churches in Sydney CBD, virtually touring each for your travel reference. So sit back, read, and take notes!
Central Business District is the point of interest for some when visiting Sydney. It has major attractions such as the Sydney Opera House, and Sydney Harbour Bridge. It also has various entertainment spots such as museums, restaurants, and shopping centers. But aside from these, CBD is also known for its Catholic Churches that are historic!
Here are the Catholic Churches in Sydney CBD to visit.
St. Mary's Cathedral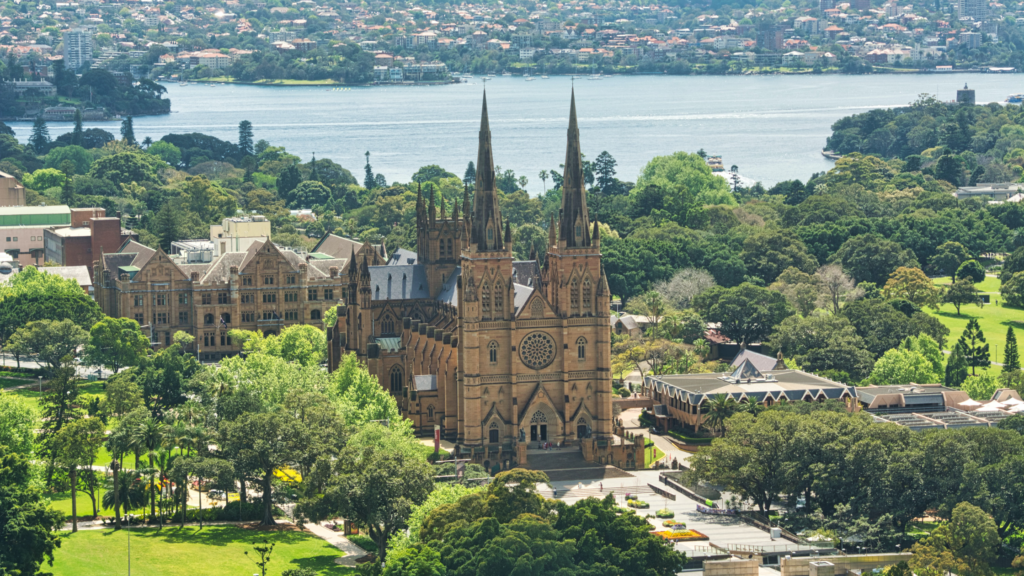 Let's start our tour with St. Mary's Cathedral. Both a Cathedral and a Minor Basilica, St. Mary's Cathedral is the seat of the Archdiocese of Sydney. It was added to the list of the New South Wales Heritage Register in 2004 making it a legit Sydney Landmark. With its Geometric Decorated Gothic style, its physical attribute is just awestriking. Outside, its signature twin spires are admirable. When you get inside, you'd experience a heavenly splendor. The majestic Altar, rose window, stained glass windows, sculptures, and ceiling, work together to elevate the Cathedral's greatness! You will be lost for words when you witness its aesthetics. In addition, the Cathedral/ Basilica was visited by Pope Benedict XVI in 2008 which makes it even more historic. One of the most beautiful Catholic Churches in Sydney!
St. Patrick's Church
Our next stop is St. Patrick's Church. Founded in 1840, it is the oldest Catholic Church in Sydney. It has been under the administration of Marist Fathers since 1868. Because of its age, it showcases vintage features which makes it one of the most stunning Catholic Churches you'll see not only in Sydney but in Australia. Its facade is just fine-looking which attracts visitors. Inside, you'd discover religious artworks such as resplendent stained glass windows and elegant statues. The interior will let you time travel back to the past. You can also meditate and contemplate on its side Chapel. The place is serene and quiet too. Plus it is accessible being near the Wynyard Train Station. Truly, it is a holy haven in the midst of the hustle and bustle of the city. A destination that is worthy of your visit!
St. Peter Julian's Church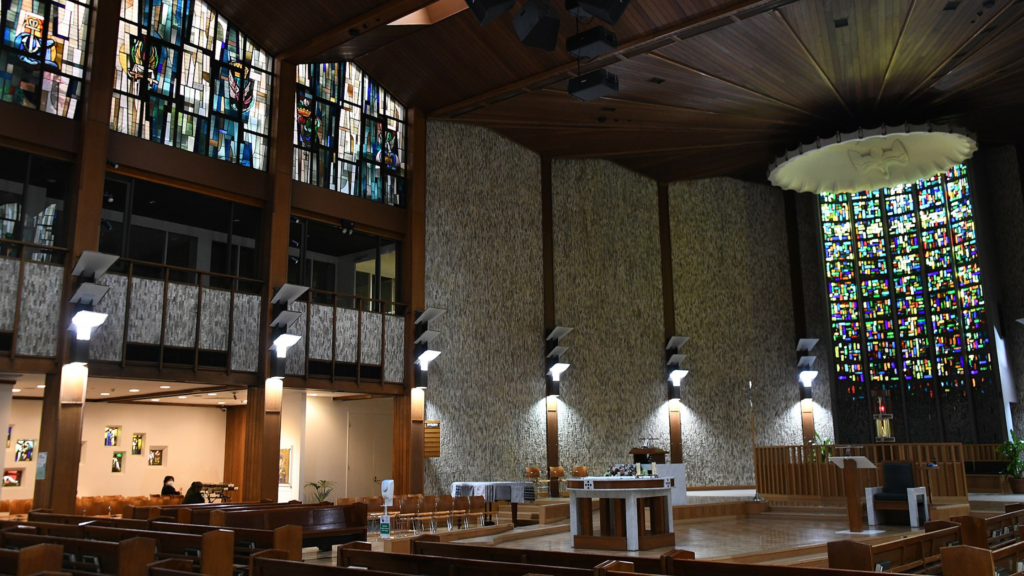 Another holy attraction on our list is St. Peter Julian's Church. Situated in Haymarket, Sydney, it is a Church and a Shrine of Eucharistic Adoration. It is under the care of the Congregation of the Blessed Sacrament the reason for its name which is after its founder, St. Peter Julian Eymard. It was completed in 1964 and dedicated the same year. It has a modern architectural style. Inside, you'd see a unique Altar surrounded by religious artworks such as impressive stained glass windows and sculptures. The sound of the running Holy Water in the background is really relaxing. There is also a candle area where you can pray. It has a diverse community, celebrating Mass in different languages. When you visit, don't forget to drop by their gift shop to buy a souvenir. It offers a calming atmosphere in the bustle and noise of CBD.
Conclusion
There you have the must-visit Catholic Churches in Sydney CBD!
The abovementioned Churches possess distinct qualities, both physically and historically. Each has its own beauty but has the same goal, to help the Faithful grow closer to God. Each helps to inspire the current generation to follow Him and be able to connect to Him at all times.
Despite the busyness of the Central Business District, the Churches will always be a place of peace and prayer. The silent spaces cater to the spiritual needs of individuals from different walks of life. If you visit Sydney, specifically in its CBD, drop by these Churches and have your faith renewed.
May you have a holy and fruitful journey.
Pray, travel, and enjoy!