California is indeed a dream US state to explore for some. With its natural beauty and technological innovation, people would consider it a great tourist destination. Apart from these, it is also famous for its history which the Catholic Church is a huge part of. In present, you would see this through the Catholic Churches. In this blog post, we will deep dive into this, listing down some of the most beautiful Catholic Churches in California.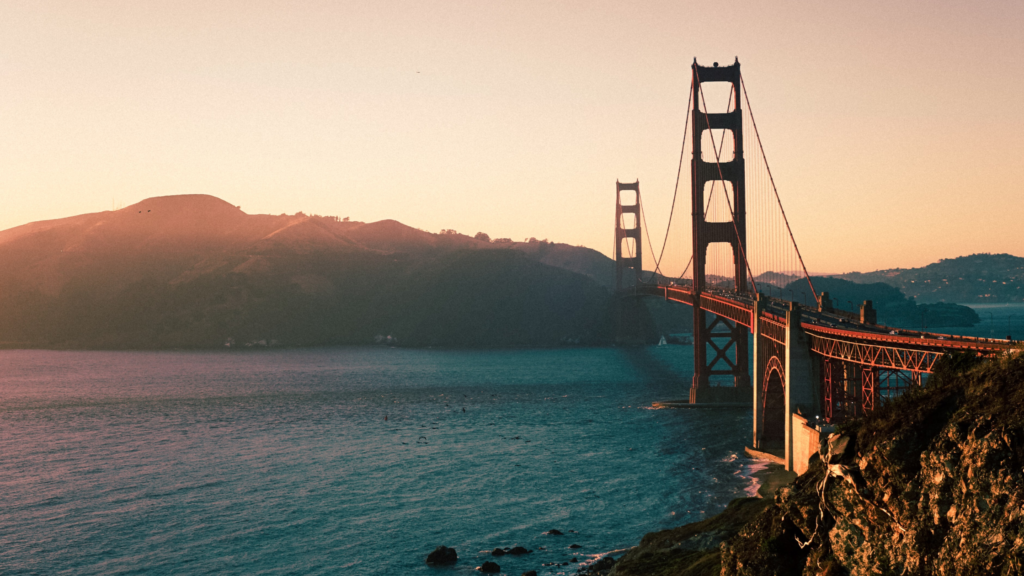 The Golden Gates Bridge, Hollywood, and Yosemite National Park are some of the tourist spots people are crazy about, but other than these, California is also home to breathtaking Catholic Churches with interesting histories.
Here are the most beautiful Catholic Churches in California.
Serra Chapel
Let's start our tour with the Serra Chapel which is part of the Mission San Juan Capistrano. Founded on November 1, 1776, by the Franciscan missionaries, this Spanish Mission is located in San Juan Capistrano, Orange County, California, and is known as the Jewel of the Missions. Inside the mission, grounds is a still-standing Serra Chapel where St. Serra celebrated Mass. Truly historic! It is intricately adorned with sculptures and artworks. Aside from the Chapel, the mission also has a museum exhibiting religious artifacts. An Audio tour in different languages is also available which is helpful. When visiting, consider setting it on the annual St. Joseph's Day and Return of the Swallows Celebration which happens on March 19. Lastly, the whole tour is kid friendly! Have a glimpse of the past, and visit this Chapel and the whole Mission.
Sts. Peter and Paul Church
Our next stop is Sts. Peter and Paul Church. Built in 1824, this Parish was struck by the great quake of 1906, the reason for rebuilding. It was finally completed in 1924. Located in San Francisco California, Sts. Peter and Paul Church is under the care of Salesian. It is a refuge for San Francisco's Italian-American community. The Church's twin spires make it a landmark. The facade is striking showcasing four (4) animals representing 4 evangelists, Matthew, Mark, Luke, and John. Inside, aside from the stained glass and rose windows, wall, and ceiling artwork is a marble Altar that looks majestically quaint with frescos in the background. What you see outside is what you get inside. If you visit SFO, consider stepping into this Church. One of the most stunning Catholic Churches in San Francisco!
St. Helena Catholic Church
Brace yourself for our next destination, St. Helena Catholic Church. Located in St. Helena in California, this Parish was founded in 1866. It is under the Diocese of Santa Rosa. One of the National Register of Historic Places, it is the only remaining stone Church in Napa county. It has an English Gothic and Jacobean architectural style which makes it unique. Inside, it has stained glass windows and a simple yet elegant Altar. The surrounding area consists of a plaza that adds up to the exterior beauty of the Church. Above all else, the community is warm. A religious site you would surely love and take photos of. One of the must-visit Catholic Churches in California!
Carmel Mission Basilica
Another Church on the National Register of Historic Places is Carmel Mission Basilica. Situated in the Mission San Carlos Borromeo de Carmelo, this Basilica is located in Carmel-by-the-sea California. It is the centerpiece of the Carmel Mission. Inside, it has a catenary white ceiling and chandeliers. There are also numerous paintings and statues. The Altar with religious icons is also notable. When dropping by, you might as well tour around the other spot inside the Mission such as the museum which contains different artifacts like the chamber St. Serra lived. The mission also has a gorgeous courtyard with gardens and a fountain. There is also a monument focusing on the mission's bell from 1820. If you are both a travel and history geek, you'll appreciate everything about this Mission!
Our Lady of Sorrows Church
Located in the city of Santa Barbara California, Our Lady of Sorrows Church is built in 1929. It was founded by St. Junipero Serra in 1855 and is one of the listed designated landmarks of the city. It is of Spanish Colonial Revival and a Spanish Romanesque architectural type and style, respectively making it traditional looking. Just like the exterior, the interior is also aesthetically pleasing. There are stained glass windows, wooden benches, high arched ceilings, and statues of religious figures. Surrounding the Church are trees and lovely grounds. If you happen to visit Sta. Barbara, stopping by this classic Church is a must. A Sta. Barbara's gem.
St. Andrew's Catholic Church
Next on our list is St. Andrew's Catholic Church. It is located in Pasadena California and was founded in 1886. Its Romanesque and Byzantine Revival architectural types just prove that it is the oldest Parish in Pasadena and even one of the oldest in the Country of Los Angeles. Visible miles away is its campanile bell tower which is a landmark of Pasadena. The architecture in and out is that of the Byzantine era. Inside, you'd surely appreciate the jaw-dropping murals you'd see in a lifetime! The Stations of the Cross, Vaulted ceilings, marble pillars, and other ornate decors like chandeliers are also magnificent. The Church also holds Bach to Broadway Concert which is worth noting. Overall, one of the most beautiful Catholic Churches in California. Guaranteed!
Holy Transfiguration Monastery – Monks of Mount Tabor
One of the Catholic Monasteries in California, Holy Transfiguration Monastery is a religious haven you check out! They are part of the Ukrainian Greek Catholic Church which is in full communion with the Holy See. They consider Pope a Holy Ecumenical Hierarch. Located in Redwood Valley in California, the monastery is nestled in the mountains thus, covered with nature. They offer a perfect space to pray and meditate in its silence. If you want to experience a whole new Catholic rite, this is your place. You'd get to witness and participate in their liturgies. The monastery has guesthouses that can accommodate visitors for overnight stays. A perfect retreat center. It is indeed a California hidden treasure!
The Immaculata Church
One of San Diego's picturesque Catholic Churches, the Immaculata Church is located inside the campus of the University of San Diego. It was constructed in 1954 and was dedicated in 1959. Its Romanesque-Byzantine architecture catches people's attention from the outside. Stained glass windows, mosaics, and stone frames make up the interior. The Stations of the Cross above the side Chapels are also admirable. When you visit, try to attend the Mass and experience the heavenly music which makes the Sacrament reverent. The Church is a wedding favorite because of its physical attributes which is a plus for photography. Just a tip, make sure to bring extra storage for your camera phones because you're gonna use it a lot. A worth-visiting site when in San Diego.
Mission Santa Clara de Asis
Last on our list is another mission Church, Mission Sta. Clara de Asis. Founded on January 12, 1777, it is the eighth in the mission chain. Located in Sta. Clara California, it is adjacent to the oldest college in the state, the University of Sta. Clara. The Church is bright. The paint used is from cactus juice. There are four (bells) in the facade towers. The interior walls are in blue and pink pastel. It has ambient lighting and a courtly seating arrangement. There is also a cross outside which contains pieces from the original Mission Sta. Clara cross. There are various plants and flowers on the grounds. The rose garden is just glorious. You should also check the great acoustics inside. A historical landmark that is a must-visit while in Cali.
Conclusion
There you have the most beautiful Catholic Churches in California!
California is one of the historic US States. It is evident in its Catholic Churches that stood the test of time. These pilgrimage sites are the best reminders of the past. Helping people to move forward without forgetting their roots.
Whether you love to travel or not, Catholic or not, visiting these Churches would renew your Faith. Reconnecting you with God.
Pray, travel, and enjoy!