Nashville is one of the cities in Tennessee people admire. Its musical artistry, delicious cuisine, and natural wonders make it a tourist favorite. But apart from these, Music City is also famous because of its Catholic Churches and other religious sites. In this blog post, we will enumerate the most beautiful Catholic Churches in Nashville, discovering each for your travel reference.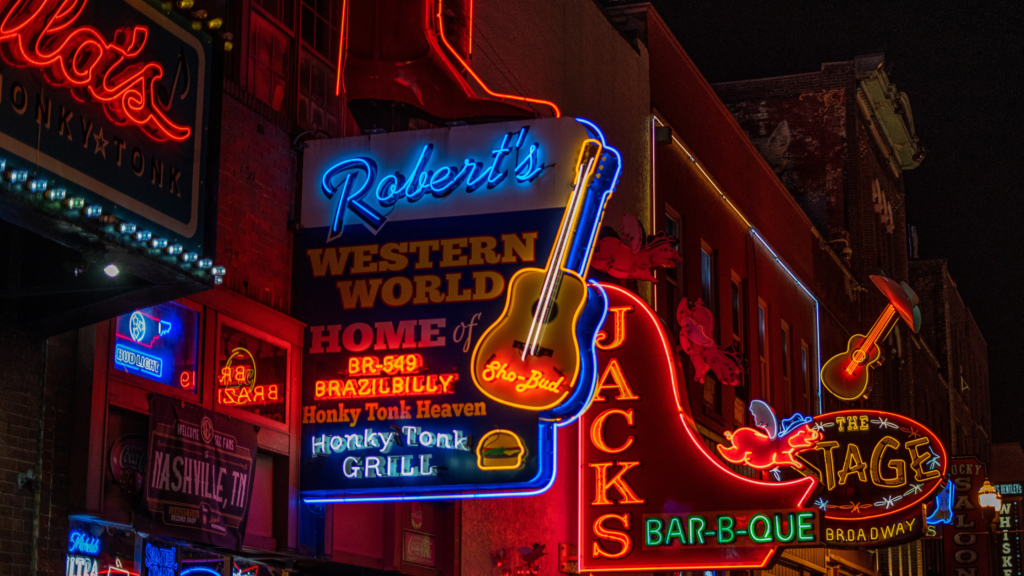 When you hear or read the word "Nashville", the first thing that you would probably think of is Country Music. Who wouldn't? This is the hometown of this musical genre. It has produced top-selling artists like Dolly Parton, Blake Shelton, and Elvis Presley to name a few. But Nashville does not only house music as its art, it also is home to some of the stunning Catholic Churches in Tennessee and in the United States.
Here are the must-see Catholic Churches in Nashville.
St. Mary of the Seven Sorrows Church
Let's start our trip with St. Mary of the Seven Sorrows Church. Formerly the Cathedral of the Blessed Virgin of the Seven Sorrows, it was built in 1845 and is the oldest extant Church in Nashville. It has been on the National Register of Historic Places since 1970. In a Greek Revival architectural style, it has two (2) ionic order columns which showcase its uniqueness. Inside, a simple yet elegant Altar will welcome you. Its ceiling is filled with artistic religious depictions. There are remarkable statues and paintings around. Also, there are notable stained glass windows installed. Attend their service and be in awe of its reverent music and liturgy. Truly, a gorgeous and historical Catholic Church in Nashville, Tennesse.
Cathedral of the Incarnation
Our next holy stop is the Cathedral of the Incarnation. Modeled after the Basilica of San Martino ai Monti in Rome, its completion was in 1914. It is the seat of the Bishop in the Diocese of Nashville. Its Italianate structural style will absolutely amaze you. Inside, the ceiling consists of symbolic figures that relate to the birth of Christ and His death. Its Altar with a crucifixion scene is one of the most fine-looking you'll see. Arts like majestic stained glass windows, statues, and Stations of the Cross will also awestruck you. The Cathedral shelters the relic of St. Victor. If you visit, might as well drop by the Blessed Sacrament Chapel which is inspiring. A perfect place for weddings. One of the picturesque Cathedrals in Tennessee.
Church of the Assumption
Located at 1227 7th Ave., N., Nashville, Tennessee, the Church of the Assumption was built in 1858 from the bricks of Holy Rosary Cathedral, the first Catholic church in Nashville. It is on the National Register Historic of Places. With Romanesque and Gothic structural styles, it exudes a classical look. Inside, a heavenly Altar will greet you. Stained glass windows are impressive. The Stations of the Cross, statues, and paintings work together giving justice to its iconic exterior. Aside from its physical characteristics, this Church celebrates Traditional Latin Mass so expect pious music and liturgies that take you out of this world. This is a must-attend Church in Nashville especially if you are aiming for TLM.
St. Patrick's Church
Another historical Catholic haven on our list is St. Patrick's Church. Built in 1890, it has been on the record of the US National Register of History Places since 1984. This Second Empire structure is probably one of the most unique you'll see. Its exterior draws attention because of its striking look. Inside, a magnificent Altar with a blue wall awaits. It boasts stained glass windows that add colors inside especially when the sun shines through them. Statues of various religious figures are also scattered around the Church. Its grounds are well-maintained too. To add, the choir sings angelically. Most importantly the community is vibrant. This is a sacred space to go to.
Christ the King Catholic Church
Last but definitely not least is Christ the King Catholic Church. Founded in 1937, this holy destination is one of the impeccable structures in Nashville. With its modified Tudor Gothic Architectural style, it was built in the form of the Latin Cross. It has a tower with a 3000-pound bell and a mirror for the pipe organ. Inside, a marble Altar with a life-sized wooden crucifix is the highlight. The statues on the south and north Altars are of marble too. It also has resplendent stained glass windows depicting the life of Christ from the Annunciation to the Ascension. The Stations of the Cross mosaics are also an art worth appreciating. Just like the other Nashville Churches, the music here is wonderful. A Catholic Church that should be on your bucket list!
Conclusion
There you have the must-visit Catholic Churches in Nashville.
If you are looking for Catholic Churches to explore in Tennessee, Nashville has a lot to offer. Historical significance, architectural designs, and religious artworks are the major reasons why pilgrims love to visit a specific Catholic site. All of these qualities are present in the Churches of Nashville. They have incredible background stories, eye-catching physical features, and imposing artworks. These places will definitely help you grow in Faith and improve your spirituality.
May you have a holy journey.
Pray, travel, and enjoy!